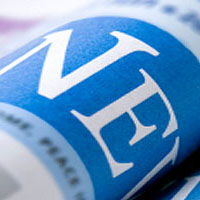 WriterHouse Member Showcase 2014
Sunday, August 24th at 2pm
Join us for a showcase of eight WriterHouse members who have published books in the past year. The authors will read from their work, ranging from environmental thriller to historical romance to young adult fiction and poetry. This year's showcase features: Bruce Bertelsen, C. E. Cameron, Christopher Fisher, Mary Buford Hitz, Linda Levokove, Sue London, Deborah Prum, and Sara Robinson.
Free and open to the public. WriterHouse, 508 Dale Avenue, Charlottesville, VA (behind the Preston Avenue Bodo's), www.writerhouse.org, 434-296-1922, [email protected].
WriterHouse is a 501(c)(3) non-profit organization.