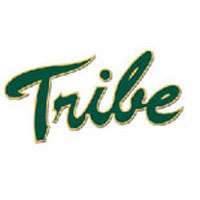 The William & Mary men's basketball team started off the 2015-16 season in grand fashion, dominating 2015 NCAA Sweet 16 participant N.C. State, 85-68, on Friday night at PNC Arena.
The Green and Gold used a 17-2 run early in the first half to race out to a 20-point advantage and never looked back. W&M finished the night at 51.7 percent from the field and controlled every facet of the game, including a 17-4 advantage in fastbreak points and a 40-28 cushion in the paint over a Wolfpack team that entered the night receiving votes in both the Associated Press Top 25 and USA Today Coaches Poll.
The victory was the Tribe's first over the Wolfpack since 1952 and its first in Raleigh since 1950.
Junior Daniel Dixon, a Fishburne Military School alum, topped the Tribe with 19 points on 7-of-13 shooting, including 4-of-9 from 3-point range, while classmate Omar Prewitt added 17 points, six rebounds, three assists and two steals. Senior Terry Tarpey turned in his patented all-around stat-stuffing line with 11 points, eight rebounds, three assists and a game-high five steals.
Sean Sheldon turned in a near double-double performance with eight points and eight rebounds, and sophomore transfer David Cohn enjoyed a strong W&M debut with nine points, seven rebounds and five assists compared to just one turnover.