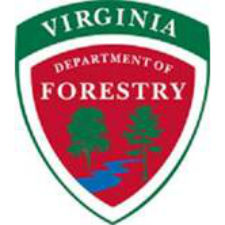 Virginia Department of Forestry wildland firefighters from eastern and central Virginia are being detailed to far Southwest Virginia this week to help battle a number of blazes burning in Buchanan, Dickinson, Lee, Wise and Scott counties, according to John Miller, director of resource protection.
And more VDOF resources will be added to the suppression effort on the wildfire in Shenandoah National Park to protect lives and private property on the Park's boundary.
"We are nearing the end of spring wildfire season in Virginia, but the number and size of several wildland fires in far southwest Virginia are presenting a challenge," Miller said.  "We're moving some resources from our Central and Eastern Regions to augment the folks in our Western Region who have been fighting a number of large wildfires, several of which appear to be the result of arson."
Eighteen VDOF employees drove out to Buchanan County to help with suppression and support efforts.  They will be deployed until the threat subsides.  One fire in Buchanan County is burning behind Hurley High School, so the school is closed today.
Woods arson is a crime, and officials with the VDOF are offering up to a $2,000 reward for information leading to the conviction of the person or people responsible for starting these wildfires.  If you have any information that will help bring the arsonist/arsonists to justice, please call the anonymous Arson Tip Line at 1.434.220.9053.