The Waynesboro Democratic Committee announces the opening of its new headquarters scheduled for Saturday, Oct. 7.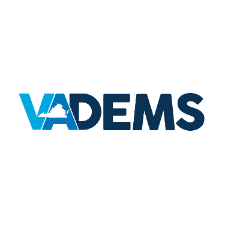 Jennifer Lewis, vice-chair of the committee, and other local Democrats will be on hand at 901K W. Broad Street, Waynesboro (Willow Oak Plaza) in Waynesboro, at 10:30 a.m. for the grand opening. The event will feature Michele Edwards, candidate for the House of Delegates from the 20th District, who will speak at 11 a.m.
The event will wrap up at 12 p.m., and Edwards will be knocking on doors and talking with Waynesboro voters.
To volunteer or get information about the Nov. 7 election, stop by the new Democratic headquarters during opening hours:
Mondays, Tuesdays, and Sundays, 

12 p.m. to 6 p.m.

Fridays and Saturdays 

9 a.m. to 6 p.m.

Thursday

 

12 p.m. to 9 p.m.

Wednesdays closed