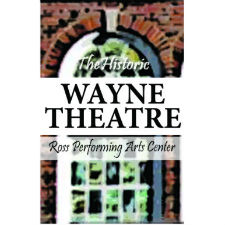 The Wayne Theatre's monthly science lecture "Life after Mass Extinction: Reptile Evolution after the Dinosaurs" is offered on Tuesday, April 12, at 7 p.m. at the historic Wayne Theatre in downtown Waynesboro.
The lecture will be presented by Dr. Alex Hastings, Assistant Curator of Paleontology at the Virginia Museum of Natural History. Admission is pay what you will.
The mass extinction event that ended the age of the dinosaurs opened new opportunities for enormous and unusual reptilian predators. Dr. Hastings will present his research on the remarkable reptiles of the past, including a snake as long as a school bus, a crocodile that likely hunted horses, and the mothering instinct of ancient crocodiles. Join Dr. Hastings for an exploration from South America to Europe, studying a time when the Earth was much warmer than today and what that means for the potential of reptile evolution.
Science lectures are held on the second Tuesday of each month.