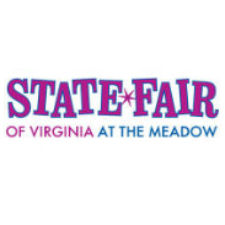 The winner of this year's State Fair of Virginia giant watermelon competition set a new state record.
The monster melon grown by Davis Wells of Hanover County weighed in at a whopping 245.7 pounds. Wells is no stranger to the giant produce competition. He set a previous watermelon record in 2007 with a 190.5-pound melon. Last year Wells won the competition with a 161.12-pounder.
In 2014, Wells' entry took second place, weighing 198.1 pounds. "To grow a giant watermelon, you need good soil, good seed and good luck," he said.
After growing pumpkins for nine years, Ricky Atkins of Southampton County finally took home a blue ribbon in the giant pumpkin competition. His winning pumpkin weighed in at 879.5 pounds.
Atkins also received an award this year for having the "Prettiest Pumpkin."
The giant pumpkin and watermelon weigh-in is an annual crowd favorite at the State Fair. The winning entries can be viewed through Oct. 2 in the horticulture tent behind the Meadow Pavilion in the Harvest Landing area of the fair.