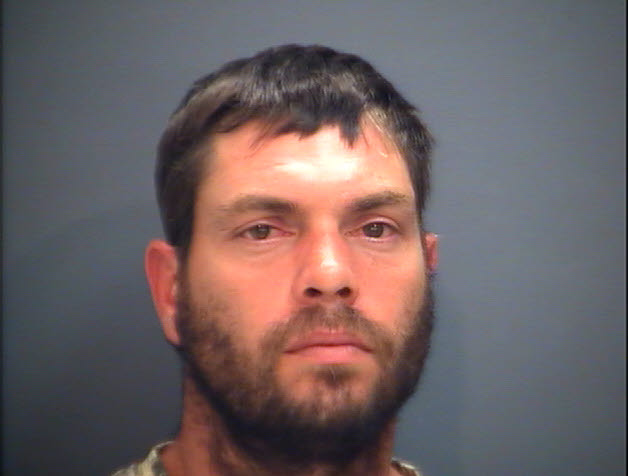 A Grottoes man wanted for failing to appear on a drunk driving charge in Waynesboro is in custody in Florida. Derek Lee Ritchie, 32, was apprehended on Sunday at a family member's residence in Keystone, Fla.
He is being held without bond. Extradition proceedings are pending.
Ritchie was wanted in Waynesboro for failing to appear in Waynesboro General District Court on Oct. 20, 2015 for his preliminary hearing for third offense drunk driving.  A Waynesboro Police officer arrested Ritchie just after midnight on July 13, 2015 for driving drunk on South Delphine Avenue with his two young children in the vehicle.
He has previous convictions for DUI.  He was also charged with unlawfully refusing a breath test and driving on a revoked license.
Ritchie is wanted in Augusta County for a felony Distribution of a Schedule I or II drug and misdemeanor Obstruction of Justice.   He is wanted in Rockingham County for a misdemeanor Obstruction of Justice.