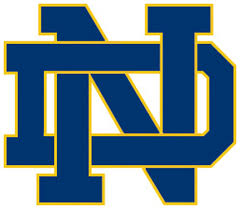 #12 seed Wake Forest led by as many as 13 in the first half and pulled away with a 16-7 second-half run to knock off #13 seed Notre Dame, 81-69, in the opening game of the 2014 ACC Tournament.
The Demon Deacons (17-15, 7-12 ACC) advance to play #5 seed Pittsburgh (23-8, 11-7 ACC) on Thursday. Notre Dame (15-17, 6-13 ACC) saw its first ACC season come to an early end.
Coron Williams was red-hot for Wake Forest, scoring 25 points on the afternoon, and his hot three-point shooting was key early as the Deacs bolted to a 33-20 lead.
Notre Dame closed to within 37-29 at the half, and inched closer to 44-39  with 14:18 to go on a Pat Connaughton jumper.
A Miles Overton three pushed the lead back to eight, and another three by Aaron Rountree put the margin in double digits, where it stayed until the final two minutes.
The Irish made it briefly interesting down the stretch, again closing to within six, but Wake was able to put the game away by going 13-of-16 from the line in the final 1:52.
Wake shot a blistering 61 percent from the floor (25-of-41) for the game and also was 7-of-10 from three-point range. Notre Dame was 40 percent from the floor (24-of-60) and made just six of its 20 shots from long range.
)