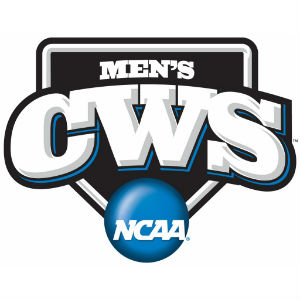 After a rough start from ace Nathan Kirby in a 9-8 Game 1 loss to Vanderbilt, UVA needed Brandon Waddell to go deep in Game 2 to keep the 'Hoos hopes for the program's first national title alive.
Waddell gave Virginia more than anyone could have expected.
The sophomore lefty pitched a complete-game five-hitter, and UVA (53-15) jumped on Vandy pitching for a second straight night, keying a 7-2 win that forces a deciding Game 3 Wednesday night.
Waddell (10-3) was in trouble in the fourth, after a Towns throwing error and a John Norwood RBI double gave the Commodores (50-21) a 2-1 lead. Pitching coach Karl Kuhn visited Waddell to give Artie Lewicki time to get loose in the pen, but Waddell was able to wiggle out of the inning with no further damage.
Virginia's bats finally broke through on Vanderbilt starter Tyler Beede (8-8) in the sixth. Mike Papi and McCarthy each singled to put runners on the corners with nobody out. Derek Fisher reached on an RBI fielder's choice that tied the score at 2-2. Towns singled on a hit and run that advanced Fisher to third, and John LaPrise grounded out to second with Towns running on the pitch to plate Fisher and make it 3-2 Virginia. brandon downes followed with an RBI triple to center that scored Towns that pushed the lead to 4-2.
The Cavs added two more runs in the seventh on a two-run single by Towns that chased Beede, a 2014 MLB first-round draft pick, who gave up six runs, all earned, on 10 hits in six and two-thirds innings, with four strikeouts and three walks on 120 pitches, 73 for strikes.
Virginia added another run in the ninth on a LaPrise RBI single.
Waddell cruised after the brief trouble that he endured in the fourth, giving up just one more hit after the Norwood RBI double, an infield single with two outs in the ninth. Waddell gave up two runs, one earned, on five hits, with five strikeouts and three walks on 115 pitches, 75 for strikes.
The complete-game effort saved Lewicki for an expected Game 3 start, and also kept closer Nick Howard, himself a 2014 MLB first-round draft pick, fresh for a possible late-inning appearance.