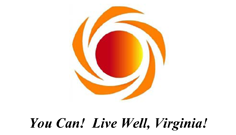 Stanford has released the new Cancer: Thriving and Surviving Program (CTSP), and Chronic Disease Self-Management Education (CDSME) Coordinator Joyce Nussbaum will be participating in the cross training for Master Trainers on January 20.
Cathie Galvin, Executive Director at the Shenandoah Area Agency on Aging, will also be cross training for CTSP. Joyce and Cathie have scheduled a CTSP workshop beginning February 9 at the New Market Reformation Lutheran Church. A Leader Training for CTSP will is being planned in April and dates will be confirmed as soon as possible.
It is very exciting to be able to offer  self-management education to cancer survivors in our community!