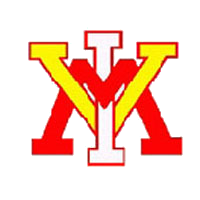 Thomas Stallings hit his fourth home run in three games, but the Radford Highlanders took the lead just three batters into the game and never relinquished it en route to a 6-2 win over the VMI Keydets in non-conference baseball action Tuesday night in Lexington, Va. The win was Radford's 10th consecutive victory.
The Highlanders (21-11) took the lead for good in the first inning. Josh Gardiner led off with a double and Aaron Scoville's single moved him to third. A pickoff attempt that glanced off Stallings' glove at first base got away for enough for Gardiner to score, giving Radford a 1-0 lead.
The Highlanders then scored three times in the third, and although the Keydets (9-17) closed to within 4-2 after four, VMI could get no closer.
Austin Ross (2-0) picked up the win in relief for Radford, as he struck out five in 4 1/3 one-hit innings in relief of Tyler Swarmer, who was knocked out in the fourth. Starter Matthew Eagle (0-4) gave up two runs in 2 1/3 innings on a staff day to take the loss for VMI.
After taking the early lead, Radford added on in the third. Gardiner led off with a walk, stole second and moved to third on a fly ball. He then scored on a double by Shane Johnsonbaugh to make it a 2-0 contest.
Johnsonbaugh then stole third and Matt Winn's throw went into left field for an error, allowing the runner to score for a 3-0 RU advantage. Danny Hrbek added a RBI single later in the inning to make it a 4-0 game.
Stallings led off the third inning by homering over the scoreboard in left field for his sixth long ball of the year, and fourth in the past three games. Stallings had hit four home runs in 133 career games prior to Saturday's twinbill at Furman.
VMI scored again in the fourth, when Will Connerley walked with one out, stole second and scored on Matt Winn's RBI single to cut the RU lead to 4-2.
An error cost the Keydets in the sixth, when catcher Jordan Taylor hit a ground ball down the third base line. David Geary backhanded it but threw wildly to first base for an error, a miscue that set the stage for two unearned runs in the inning and a 6-2 Radford lead.
Ross, meanwhile, settled in with a four-run cushion. Tyler Tharp led off the sixth inning with a single, but Ross retired the next nine hitters he faced. VMI did not have another baserunner until a leadoff single by Brandon Angus in the ninth inning, as the RU bullpen held the lead.
Offensively, no Keydet reached base more than once against the RU trio of hurlers. Gardiner went 2 for 3 with two walks to lead the visitors at the plate.
VMI baseball will return to action Friday, as the Keydets open a three-game SoCon series against ETSU at Gray-Minor Stadium. First pitch is set for 6 p.m.