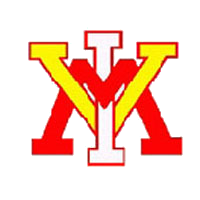 Despite the quick trip down Interstate 81, the Virginia Military Institute men's soccer team fell at high-octane Virginia Tech Tuesday evening. The Hokies scored four goals in the first half en route to a 5-0 decision in non-conference action at Thompson Field.
The Hokies (7-3-0), who are ranked ninth in the NSCAA's South Region, got two goals from Merlin Baus, while Som Essome had three points on a goal and one assist. Rodrigio Zampieri and James Compton accounted for Virginia Tech's remaining two goals while Jonathan Cruickshan, Brad Vorv and Forrest White had one assist apiece.
VMI (1-7-1) was limited to three shots, none of which were on goal. Hunter Morgan had VMI's best chance in the 62nd minute but the opportunity sailed just over the crossbar. ALec RIch and Dan Geyer added one shot apiece. Conversely, Virginia Tech fired 25 shots, putting 10 on goal. White had a game-high four five shots while Ricardo John had four chances, three of which hit the Keydet crossbar.
Both teams' keepers played all 90 minutes. Ben Lundgaard was not forced to make a save in the Hokie goal, while VMI's Alex Guerra made four stops, with two in each stanza. VMI's backs were credited with a team save as well.
The 31st all-time meeting between the programs saw a combined 13 fouls, 10 of which were against VMI. The Hokies earned nine corner kicks, including six in the second half, while the Keydets earned just one in the second 45 minutes.
VMI returns to Southern Conference action on Saturday with long-time foe Furman University, which received votes in the most recent NSCAA Coaches Poll. Game time for the 26th meeting all-time with Paladins is set for 2 p.m. at Patchin Field. The league game will be streamed live and free through the SoCon Digital Network.