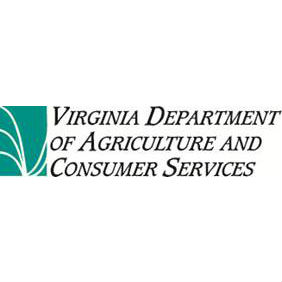 The Virginia Department of Agriculture and Consumer Services (VDACS) announced that the U.S. Department of Agriculture (USDA) has issued primary disaster designations for four Virginia counties due to losses caused by excessive rain and flooding that occurred from September 24 through October 6, 2015.
Those counties are Isle of Wight, Patrick, Southampton and Surry. USDA reviewed the Loss Assessment Reports and determined that there were sufficient agricultural production losses to warrant a federal natural disaster designation.
In addition, USDA designated 12 areas as contiguous disaster areas since they border the four primary counties. Those areas are: Carroll, Charles City, Floyd, Franklin, Greensville, Henry, James City, Prince George and Sussex Counties and the cities of Franklin, Newport News and Suffolk.
A USDA Secretarial disaster designation makes farm operators in both primary and contiguous counties eligible to be considered for emergency loan assistance from USDA's Farm Service Agency (FSA) as long as they meet eligibility requirements.
Farmers in eligible counties have eight months from the date of a Secretarial disaster declaration to apply for emergency loans. FSA considers each emergency loan application on its own merit, taking into account the extent of production losses on the farm and the security and repayment ability of the operator. Local FSA offices can provide affected farmers with further information. See www.fsa.usda.gov/  and search for "Virginia."