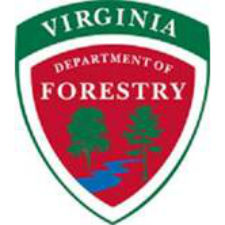 The Virginia Department of Forestry has selected Andres (Andy) Alvarez as its Chief of Administration, effective June 10, 2015.  Alvarez is the Director of the Division of Consumer Protection at the Virginia Department of Agriculture and Consumer Services.
He replaces Ron Jenkins who retired in March after 37 years of service to the VDOF.
Alvarez has been with VDACS for 17 years and has served as Division Director for more than 10 years.
Prior to serving as the Division Director, he was the program manager for the VDACS Office of Consumer Affairs.
Before joining VDACS, Alvarez served as the Administration Bureau Commander as well as the Planning Director for the City of Portsmouth Police Department.
Alvarez holds a B.S. in Management Information Systems and an M.B.A. from Old Dominion University.
State Forester of Virginia Bettina K. Ring said, "Andy's extensive knowledge and practical experience with local and state government operations make him a great addition to the Virginia Department of Forestry."
Alvarez said, "I am honored to join State Forester Bettina Ring's staff and look forward to being part of the team that will carry on a tradition of excellence as the agency moves into its second century of operations."
The Virginia Department of Forestry protects and develops healthy, sustainable forest resources for Virginians.  Headquartered in Charlottesville, the Agency has forestry staff members assigned to every county to provide citizen service and public safety protection across the Commonwealth, which it's been doing now for more than 100 years.  VDOF is an equal opportunity provider.
With nearly 16 million acres of forestland and more than 103,000 Virginians employed in forestry, forest products and related industries, Virginia forests provide an overall economic output of more than $17 Billion annually.