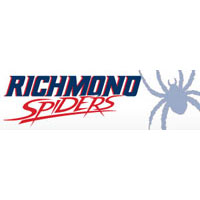 Saturday's Bank of America Capital City Classic wasn't for the faint of heart.
Juniors ShawnDre' Jones and T.J. Cline both had 20-point performances, but it wasn't enough as the Richmond men's basketball team dropped a 94-89 overtime decision to VCU. The game featured 11 ties and 20 lead changes.
Seniors Trey Davis and Terry Allen combined for 34 points and 17 rebounds in their final home game against the Rams. It was the 27th straight double-figure performance for Allen and the 12th career double-figure scoring performance for Davis.
Davis finished with a team-high nine rebounds and four assists.
"It was a great game," head coach Chris Mooney said. "I've been a part of a number of these now and there was great energy and two teams that played incredibly hard. I thought that Trey Davis was inspiring today. I tip my hat to VCU and we are looking forward to next week."
The Spiders had a season-high 35 made field goals, and the game marked the sixth time this year that Richmond posted 20 or more assists.
A three-pointer from Allen got the scoring started for the Spiders and two easy lay-ups from Cline quickly gave Richmond a 9-4 advantage with16:45 to play in the first half.
After VCU tied it up at nine, Jones took over with five points in less than a minute to spark an 18-9 cushion for Richmond. The Spiders would hold the lead for the majority of the first half until a late run by VCU and a three-pointer by JeQuan Lewis at the end of the stanza to send the Rams into the locker room with a 39-37 lead.
The second half was a continuous see-saw battle with neither team leading by more than four at any point. There were 13 lead changes in the second half alone. Davis' 16 points all came in the second half as he provided the spark down the stretch for the Spiders.
With the Spiders leading by four with under two minutes to play, VCU made a late rally and tied the game with less than 40 seconds remaining. A jumper by Jones was short, as was the put back attempt by Marshall Wood and the game headed to overtime.
All five of Richmond's overtime points came from Jones, who connected on an old-fashioned three-point play with 2:15 left in overtime to give the Spiders an 89-88 lead. VCU's Melvin Johnson went 4-of-4 from the charity stripe to reclaim the lead, but Allen's jumper with under five seconds to play was just short to give the decision to the Rams.
The Spiders are back in action next Saturday when they host Davidson for a RED OUT. Game time on NBC Sports Network is set for 12:30 p.m.