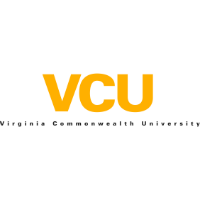 Virginia Commonwealth University Medical Center has the most Beacon award-winning units in the country after the Orthopaedic Surgery units were recently awarded a gold-level Beacon Award for Excellence from the American Association of Critical-Care Nurses (AACN). The gold designation is the highest of the three levels awarded.
The Beacon Award for Excellence – a significant milestone marking exceptional patient care and healthy work environments – recognizes unit caregivers who successfully achieve superior patient outcomes and model the AACN's six Healthy Work Environment Standards. The Orthopaedic Surgery units consist of expert physicians specializing in an array of surgical and treatment areas, including joint replacement, orthopaedic trauma, sports medicine, orthopaedic oncology and general orthopaedics.
"Organizational excellence is an outcome of excellence at the bedside," said Deb Zimmermann, DNP, chief nursing officer and vice president of Patient Care Services at VCU Health System. "The AACN Beacon Award recognizes superior care and clinical outcomes where it matters most, on patient care units between caregivers and patients. We are thrilled that our health care leaders and teams continuously strive to create a therapeutic and caring environment for the patients we serve. I am honored to work with this team of dedicated clinicians."
The gold-level Beacon Award for Excellence earned by the Orthopaedic Surgery units signifies excellent and sustained unit performances and patient outcomes. The units earned a gold award by meeting the following evidence-based Beacon Award for Excellence criteria:
Leadership Structures and Systems
Appropriate Staffing and Staff Engagement
Effective Communication, Knowledge Management, Learning and Development
Evidence-Based Practice and Processes
Outcome Measurement
Other units at VCU Medical Center that have received this award in recent years include the Women's Care Wing, Newborn Intensive Care Unit, Hume-Lee Transplant Center, the Medical Psychiatry Unit, Medicine Telemetry/Progressive Care Unit, Neuroscience Intensive Care Unit, Medical Respiratory Intensive Care Unit, Acute Care Surgery Unit, Bone Marrow Transplant Unit, the Surgery Trauma Intensive Care Unit and the Pediatric Intensive Care Unit.