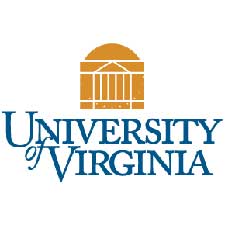 Christmas just got a whole lot brighter at the White House, thanks to the Virginia Gentlemen, the University of Virginia's oldest a cappella group.
On Tuesday, the nationally acclaimed men's vocal group performed at the White House Christmas celebration, their sixth appearance at the Executive Mansion and their fourth during the Obama administration.
The Virginia Gentlemen were contacted by White House staff in the fall and asked to submit an application describing the group and its history.
On Tuesday, they performed an inspiring selection of holiday music, sung in their distinctive a cappella style for tourists and guests of President Obama and First Lady Michelle Obama visiting the White House that day.
The group's repertoire included, "Rockin' Around The Christmas Tree," "Have Yourself a Merry Little Christmas," "O Holy Night," "O Tannenbaum," "Carol of the Bells," "Silver Bells" and "Let It Snow! Let It Snow! Let It Snow!"
"It was a chance to get away from the business of exams and share in the holiday spirit," said Rohan Deshpande, third-year student in the School of Engineering and Applied Science and president of the Virginia Gentlemen.
"The whole White House looked beautiful. We were really thrilled to be able to sing for so many people while they enjoyed their tours."
"It was an incredible experience that I would not have thought possible without being a member of the Virginia Gentlemen," said Joey Michel, a first-year student in the Curry School of Education and publicist for the vocal group. "The experience really got us in the holiday spirit and gave us the energy to push through this final week of the semester."
Current members of the Virginia Gentlemen also include business manager Chris Cortner, music director Ian Yanusko, Min Choung, Joe Fackler, Taylor Head, Micah Iverson, Kurt Lockhart, Nathaniel Oberholtzer, Alex Rigby, Sam Roller, Kevin Saucedo-Broach, Alex Swope, Israel Vaughan and Keith Wilson.
Founded in 1953 as an octet of the Virginia Glee Club, the Virginia Gentlemen severed their association with the original organization in 1987 in order to form an independent group. Since then, they have performed at the White House for three presidents, including George H.W. Bush in 1991; George W. Bush in 2008; and for Obama in 2011, 2012 and 2013, including the 2013 presidential inauguration.
The Virginia Gentlemen perform at least four times each year at the University – during Family Weekend in the middle of the fall semester, an annual Holiday Concert held in conjunction with the Virginia Sil'hooettes in December, the Winter Classic in February and the Spring Concert in April.
The group performed its 60th Anniversary Concert in April 2013. The Gentlemen recorded their first album in 1988 and have since released 20 studio albums. The most recent, "Full Attire," was released this year.