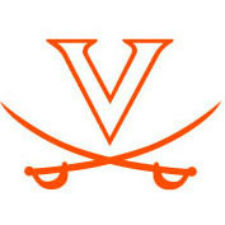 Three members of the UVA baseball team, Nick Howard (Jr., Olney, Md.), Derek Fisher (Jr., Rexmont, Pa.) and Mike Papi (Jr., Tunkhannock, Pa.), were selected in the first round of the 2014 Major League Baseball First-Year Player Draft on Thursday.
Howard was the No. 19 overall pick by the Cincinnati Reds. As part of the Competitive Balance Round with the first round, Fisher and Papi were taken with 37th and 38th picks by the Houston Astros and Cleveland Indians, respectively.
The historic night marked the first time Virginia has had multiple first-round draft picks in one season. Virginia was the lone college program to have three picks in the first round. It marks just the third time in ACC history that a league school has had three first-round draft picks in a year (Georgia Tech 1994, Miami 2008).
Howard is the sixth first-round draft pick in program history and the first since Danny Hultzen went No. 2 overall to Seattle in 2011. A First-Team All-ACC selection as a utility player, Howard tied the ACC single-season saves record and broke the school record with 19 saves in 2014; 14 of his saves came in conference play. He is 2-1 with a 2.15 ERA. In 29 1/3 innings, Howard has struck out 50 batters while limiting his opponents to a .184 batting average.
Howard was named a 2014 Louisville Slugger Third-Team All-American and also was tabbed on the watch lists for the John Olerud Two-Way Player, Pitcher of the Year and NCBWA Stopper of the Year awards. In addition, he has hit .261 with 20 RBI in 43 games at the plate this year.
Fisher is batting .288 in 35 games this season. He owns three home runs, seven doubles and 23 RBI in 2014. Fisher bounced back from an injury in March and has been a key contributor down the stretch, entering the upcoming NCAA Super Regionals on a career-high 12-game hitting streak. He was a Freshman All-American in 2012 and is batting .290 with 17 homers and 121 RBI in his three years at Virginia.
A two-time First-Team All-ACC pick, Papi is batting .297 this season with an ACC-high 11 home runs as well as 51 RBI. He owns 53 walks this year, which is one off the school single-season record, and ranks sixth in school history with 113 career walks. He leads the ACC in walks and ranks second in the conference in RBI (51), third in runs (51), fourth in on-base percentage (.445) and ninth in total bases (104) and slugging (.498). Papi was a First-Team All-America selection and won the ACC batting championship in 2013.
Fisher (sixth round) and Papi (30th round) were originally drafted out of high school, but both substantially improved their positions Thursday. Howard was undrafted out of high school.
The draft continues Friday with rounds 3-10. Rounds 11-40 will be conducted on Saturday. Virginia plays Maryland in the NCAA Charlottesville Super Regional Saturday through Monday at Davenport Field.