The Virginia women's basketball team (4-5) defeated Maryland Eastern Shore (3-7) 81-46 Tuesday night (Dec. 17) at John Paul Jones Arena.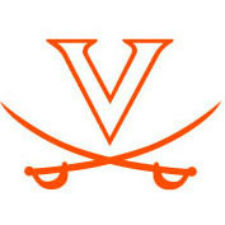 After UVa trailed 8-0 three minutes into the game, the Cavaliers outscored the Lady Hawks 36-15 in the final 17 minutes of the period, including scoring eight unanswered points in the final 1:14 of the half, to take a 36-23 advantage into the break.
Virginia forced a season-high 35 turnovers in the game, scoring 34 points of those UMES miscues. The Cavaliers logged 22 steals, with senior guard Ataira Franklin (Bowie, Md.) grabbing four, and also took four charges.
"This was a really good win for us," said Virginia head coach Joanne Boyle. "We forced 35 turnovers and that translated into easy baskets. When you get that, there's just not as much pressure on the offensive end of the floor. We outrebounded them by 11, so all the important stats about finishing a play really helped us tonight."
Sophomore guard Faith Randolph (Derwood, Md.) scored a career-high 22 points, opening the game by making five of her first eight field goal attempts. She finished shooting 9-of-14 overall and 4-of-6 from three-point range. Randolph also had five assists, four rebounds and three steals.
Senior guard Lexie Gerson (Fort Washington, Pa.) just missed posting her first career double-double, finishing the game with a career-high 10 rebounds while scoring nine points.
Freshman guard Tiffany Suarez (Miami, Fla.) had the best game of her young career, scoring eight points with three assists and a steal in 22 minutes on the court.
Maryland Eastern Shore had two players finish in double figures. Shawnee Sweeney led the Lady Hawks with 15 points while Jessica Long contributed 14.
"We got to try some different combinations tonight," Boyle said. "We had a lot of youth out there at times, but they really got after it. I think Tiffany [Suarez] did a good job pushing the ball and getting people easy baskets. I thought Faith [Randolph] shot the ball well. Everyone did well and we were in attack mode. Some times we used two traditional posts and other times we had four guards. We looked at different things, but our defense really set the tone tonight."
Freshman forward Sydney Umeri (Acworth, Ga.) snapped UMES' opening run with a putback with 16:48 left in the first half. Randolph knotted the game 8-8 with a jumper at the 14:55 mark, the first of three ties and three lead changes in the first ten minutes of the game.
After a slow start to the second half in which Virginia only made two baskets and UMES only made one during the first four minutes of the period, the Cavalier offense ignited to finish the second half with 45 total points, shooting 40.5 percent (15-of-37) from the field while holding UMES to a 27.6 percent (8-of-29) second-half efficiency.
The Cavaliers will play two more games this week, competing in the FGCU Hilton Garden Inn/Homewood Suites Classic Tournament in Fort Myers, Fla. beginning with a game on Friday Dec. 20 at 4:30 p.m. against Tulane and a 7 p.m. Saturday, Dec. 21 contest against host-school Florida Gulf Coast.