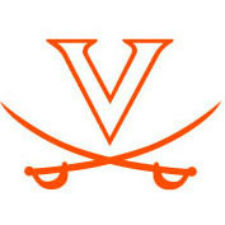 It's football, but the kind that UVA can win at. Virginia men's soccer head coach George Gelnovatch announced the program's 2014 schedule Monday. The 16-game regular-season schedule features nine home matches, including a Sunday, Sept. 21 match with reigning national champion Notre Dame.
"As in recent years, we have put together a very difficult schedule," Gelnovatch said. "We think that this schedule, like last year, will help us to improve and prepare for play in November and December. One of the changes this year is we will play three quality preseason games and one less regular-season game. This will give me a chance to try a few more things with the team prior to the start of the season."
Virginia begins the regular-season schedule on Friday, Aug. 29, on the home pitch at Klöckner Stadium against Old Dominion, which advanced to the second round of the 2013 NCAA Tournament before falling to Georgetown. The game is the Cavaliers' first of seven matches against 2013 NCAA Tournament sides in the regular season.
UVa opens its road schedule Sept 5 with its first-ever trip to the state of Oklahoma as the Cavaliers travel to Tulsa to compete in a weekend tournament. The Cavaliers will face the host Golden Hurricane in the opener before taking on uab in a neutral-site game on Sept. 7. Both opponents fell just short of the NCAA tournament last year; Tulsa reached the Conference USA championship game, while uab was nationally ranked for most of the season before being upset in the C-USA tournament.
Virginia returns home the following week for a stretch of four straight home matches, taking on Virginia Tech (Sept. 12), VCU (Sept. 15), Notre Dame (Sept. 21) and Davidson (Sept. 24). VCU earned an NCAA tournament bid last year. The Fighting Irish claimed their first national title last year, but Notre Dame's lone loss came to Virginia on Oct. 26, a 2-0 setback in South Bend. UVa also bounced the Fighting Irish from the ACC tournament in the semifinals on penalty kicks.
The 11-team ACC shifts to an eight-game schedule in 2014. UVa travels to Syracuse (Sept. 27), Pitt (Oct. 4), Clemson (Oct. 17) and North Carolina (Nov. 1) in league play. In addition to ACC games with Virginia Tech and Notre Dame, UVa will play host to Duke (Oct. 11) and Wake Forest (Oct. 24). Clemson, UNC and Wake Forest all were NCAA participants in 2013.
UVa also will play home games with Davidson (Sept. 23), James Madison (Sept. 30) and Radford (Oct. 21). The Cavaliers travel to George Mason for a non-conference tilt on Oct. 7; the Patriots advanced to an NCAA second-round game in 2013.
Virginia will not play NC State or conference newcomer Louisville this season. It marks the first year that all ACC teams will not play one another during the conference schedule.
The ACC tournament expands to 10 teams this year, with the top six seeds receiving first-round byes. The first round, featuring seeds 7 through 10, will be played Nov. 5 at campus sites. The winners of those matches advance to the quarterfinals, which will be held at the campuses of the top four seeds, on Nov. 9. The semifinals and finals will be held in Cary, N.C. on Nov. 14 and 16.
The NCAA tournament begins Nov. 20 and culminates Dec. 12 and 14 with the College Cup in Cary, N.C..
Virginia will play three home exhibition matches prior to the start of the regular season. The Cavaliers will take on Rutgers (Aug. 16), St. John's (Aug. 19) and Georgetown (Aug. 23) during the preseason. The match with the Red Storm is a rematch from the second round of the 2013 NCAA Tournament, a 2-0 UVa win. Georgetown reached the third round of the NCAA tournament last year.
Virginia loses just two starters from its 2013 team which advanced to the NCAA College Cup and reached the ACC championship game. UVa has won six national championships and 15 ACC titles and also has appeared in 33-consecutive NCAA tournaments – the longest current streak in the nation.
2014 Ticket Information
Virginia soccer season tickets go on sale July 8, and offer the best value. Season ticket holders from last season will receive a renewal application in the mail. All other fans can order season tickets online, in person or by telephone. To purchase tickets online, visit VirginiaSports.com/Tickets. In-person purchases can be made at the Virginia Athletics Ticket Office in Bryant Hall at Scott Stadium on weekdays between 9 a.m. and 5 p.m. Telephone purchases can be made by calling 1-800-542-UVA1 (8821) or locally at 434-924-UVA1 (8821).
Men's soccer reserved season tickets are $45. Reserved season tickets were sold out in 2013 and these ticket holders will have the first opportunity to renew their seats. All new orders will be placed on a waitlist and customers will be contacted after the July 29 priority deadline regarding their status. General Admission season tickets, which include both men's and women's soccer home games, are available for adults ($40), Youth/Senior ($30) and UVa Faculty/Staff ($30).
Single-game tickets go on sale Aug. 7 and are $9 for adults and $7 for youth, seniors and faculty/staff. Group ticket orders of 20 or more tickets are $4.