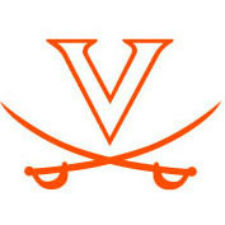 The Virginia athletics department will host Meet the Teams Day at John Paul Jones Arena on Sunday, Aug. 17. Admission for this annual preseason event is free and open to the public.
Doors open at 12:30 p.m. The main entrance as well as the arena's southeast and garage entrances will be used for this event. Virginia men's and women's soccer, field hockey and volleyball student-athletes will be available on the main concourse and in the Tip-Off Club for photos and autographs starting at 12:30 p.m.
UVA football student-athletes and coaches will be available for photos and autographs on the main arena floor from 1 to 2:30 p.m. Parking will be available in the JPJ and University Hall surface lots.
The 2014 Cavalier Football schedule poster, schedule magnet and schedule cards will be available for fans. The first 500 youth eighth grade and under in attendance will receive a free Nike mini football. Additionally, the Cavalier Team Shop in the arena's lobby will be open and concession stands featuring beverages and snacks will be available on the arena floor.
All fans in attendance will have the opportunity to win door prizes including 2014 season tickets and an away game road trip. Cavman and his horse, Sabre, will be in attendance along with members of the Virginia spirit teams.
Virginia football opens the 2014 season on Aug. 30 at Scott Stadium against UCLA. Kickoff is at noon. Season tickets, mini-packages and single-game tickets are on sale for the Cavaliers' seven-game home schedule that also includes matchups with Richmond (Sept. 6), Louisville (Sept. 13), Kent State (Sept. 27), Pitt (Oct. 4), North Carolina (Oct. 25) and Miami (Nov. 22).
—