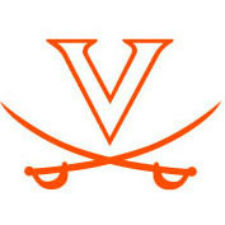 UVA senior men's golfer Jimmy Stanger (Tampa, Fla.) advanced to the match play portion of the 2016 U.S. Amateur Championship this week at Oakland Hills Country Club in Bloomfield Hills. He finished the two days of stroke play at the USGA's oldest championship at 1-under 139.
Stanger shot 1-over 71 on the North Course during Monday's opening round and followed that up with a 2-under 68 on the South Course on Tuesday.
Senior Derek Bard (New Hartford, N.Y.) failed to advance after shooting 5-over 145. He struggled in the opening round, shooting 7-over 77 but rebounded with a 2-under 68 on Tuesday. Bard was the runner-up at last year's event.
FoxSports1 will televise round of 64 matches from 3-6 p.m. Wednesday.