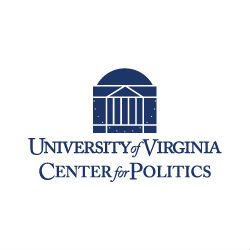 Ahead of the 51st anniversary of the Kennedy assassination, the UVA Center for Politics has launched a series of new online classes to accompany the new, expanded paperback edition of Professor Larry J. Sabato's The Kennedy Half Century. The online lessons are now available to students anytime, via iTunes U and the new on-demand platform of Coursera.org.
The Kennedy Half Century online lectures begin with the early legislative career of John F. Kennedy and progress through the 50 years since Kennedy's death. Legacy lessons focus on how each president, Lyndon Johnson through Barack Obama, has used JFK to craft their own political image. The class offers more than eight hours of video instruction consisting of 45 lessons averaging 10-20 minutes each in length.
Professor Sabato's latest video lectures were based on new research from the expanded paperback edition of The Kennedy Half Century released earlier this month, and include:
Revelations by a well-placed CIA employee about what really happened inside agency headquarters on Nov. 22, 1963.
New analysis, empirical evidence, and video reenactments that further demonstrate the unreliability of the police Dictabelt audio evidence from Nov. 22, 1963, that the House Select Committee on Assassinations used as proof that two shooters were present in Dealey Plaza.
Interesting new anecdotes and information about Nov. 22, 1963, from a diverse group of individuals.
A retrospective review of the events and impact of the 50th anniversary ceremonies in Dallas last year.
The first edition of The Kennedy Half Century became a New York Times Best Seller in 2013, and the PBS/Center for Politics television documentary based on the book received an Emmy Award for Best Historical Documentary, which will be presented during the 2014 Virginia Film Festival. Since the release of the first version of the online course last October, more than 150,000 students from around the world have accessed the lessons.
The online course is accessible, on-demand from either Coursera or iTunes U. The JFK Half Century App, produced by the University of Virginia Center for Politics, can also be downloaded for Android and Apple devices. The app features the complete Dallas police recordings from Nov. 22, 1963, which the Center acquired from the National Archives and is now available to the public in one easily accessible format.
Founded by political analyst and Professor Larry J. Sabato, the U.Va. Center for Politics (www.centerforpolitics.org) is a non-partisan institute that seeks to promote the value of politics, improve civics education, and increase civic participation through comprehensive research, pragmatic analysis, and innovative educational programs.