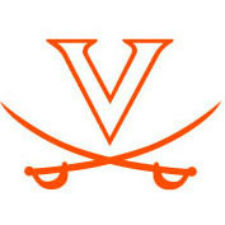 Season tickets for 2014-15 UVa. men's basketball home games will be on sale beginning Wednesday, June 4 at 9 a.m. for customers renewing their tickets and new buyers. Season tickets are available at three price levels and include a reserved seat to UVa's 16 home men's basketball games.
The Atlantic Coast Conference announced in April each school's home and away opponents for the 2014-15 season.Virginia will host Clemson, Duke, Florida State, Georgia Tech, Louisville, NC State, Pittsburgh, Virginia Tech and Wake Forest at John Paul Jones Arena this season.
The ACC will release Virginia's complete schedule, including non-conference opponents and the dates and times of conference games in late August or early September.
"It's clear our fans have made an impact in creating a great home-court advantage at JPJ and building our program," Virginia head coach Tony Bennett said. "We certainly have a challenging schedule during the upcoming season. We'll need our fans to continue to provide their support and help us achieve our goals."
Virginia returns 12 letterwinners, including All-ACC first-team selection Malcolm Brogdon (Atlanta, Ga.), from last season's team that captured both the ACC regular season and tournament titles en route to a school-record tying 30 victories and its first trip to the NCAA Sweet 16 since 1995. The letterwinners will be joined by redshirt freshman Devon Hall (Virginia Beach, Va.) and freshmen Jack Salt (Auckland, New Zealand), B.J. Stith (Lawrenceville, Va.), Isaiah Wilkins (Lilburn, Ga.) and Marial Shayok (Ottawa, Canada).
There are three available upper level price levels for season ticket holders: $176, $230 and $466. Season tickets at these price levels include savings of $78-$168 off the single-game ticket price. UVa faculty and staff may purchase up to four season tickets at an additional 20 percent discount.
All courtside seats and lower level seats cost $466 and require an annual contribution to the Virginia Athletics Foundation (VAF) and a gift to the John Paul Jones Arena project.
Men's basketball season ticket holders receive numerous benefits for the upcoming season. Season ticket holders have the option to take advantage of payment plan options. In addition, season ticket holders have the opportunity to purchase reserved parking and single-game tickets in advance of the public and will receive an invitation to an exclusive preseason open practice. The season ticket priority-ordering deadline is Aug. 8.
For more information or to purchase season tickets, fans should contact the Virginia Athletics Ticket Office at 1-800-542-UVA1 (8821). Fans can also purchase tickets online at VirginiaSports.com or in-person at the Virginia Athletics Ticket Office in Bryant Hall at Scott Stadium.