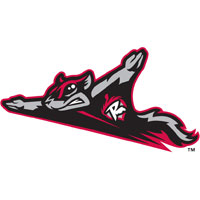 The San Francisco Giants have announced that they have purchased the contracts of INF Matt Duffy and OF Jarrett Parker. The two will join the team in Flushing, NY, for their series against the New York Mets. 
Duffy and Parker become the third and fourth players respectively to be promoted straight to the Major Leagues from Double-A Richmond.  OF Darren Ford was the first in August, 2010.  LHP Eric Surkamp was the last in August, 2011.  The promotions mark the first time that two Squirrels have gone to the Major Leagues on the same day.
Duffy, 23, was leading the Eastern League batting race at the time of his promotion (.332), also ranking 3rd in hits (122) and on-base percentage (.398).  The Long Beach State-product was named an Eastern League All-Star as well the Eastern League Player of the Week (5/5 – 5/11). Duffy was selected by the Giants in the 18th round of the 2012 draft.  He was leading the Squirrels in multiple-hit games (34) and was second in multiple-RBI games (15).
Parker, 25, is promoted after enjoying the finest month of his professional career.  The UVA-product and Stafford, VA, native batted .330 (30-91) in the month of July.  He recorded five (5) doubles, one (1) triple, five (5) home runs and 16 RBIs during the month and batted .392 (20-51) with two (2) doubles, four (4) home runs, and 13 RBIs after the All-Star break.  Parker is the Flying Squirrels' all-time leader in RBIs (115) (57 – 2013, 58 – 2014) and also holds the Flying Squirrels single-season home run record (18 – 2013).  Parker is also the only Squirrel to ever homer twice in the same inning (@Altoona, 5/26/13).  Parker was selected by the Giants in the 2nd round of the 2010 draft.