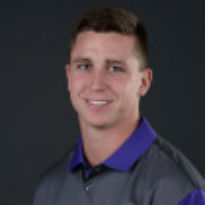 Former ECU starting quarterback Kurt Benkert is headed to UVA, ostensibly to compete with incumbent starter Matt Johns for the #1 spot on the depth chart.
Benkert reunites with his former head coach, Ruffin McNeill, now an assistant under first-year UVA head coach Bronco Mendenhall.
As a graduate transfer, Benkert will be eligible immediately.
Benkert had been named the starter at ECU heading into the 2015 season before being sidelined by a preseason knee injury. He competed for the starting job this spring before announcing his decision to transfer.
"We just weren't on same page with everything moving forward, and I felt like with me having a couple of years left to go out and play right away and not have to sit, it would be in my best interest to explore other options and give myself an opportunity to have a better future," Benkert told The Daily Reflector.
Benkert has only thrown 10 passes in live game action in his college career. His bio on the ECU website reports that he can bench-press 370 pounds and has a 31-inch vertical leap, and that his strength and conditioning coach at the school referred to him as a "freak" athletically.
Johns seemed to be destined for a second season as the opening game starter at Virginia, but Mendenhall said toward the end of spring practice that Johns and fellow senior Connor Brewer would continue to compete through the offseason for the nod.
Johns threw for 2,810 yards and 20 touchdowns in 2015, but also was picked off 17 times in leading Virginia to a 4-8 record.