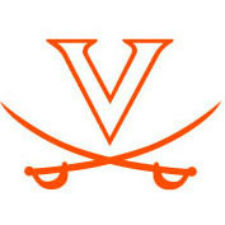 The 58th annual ACC Academic Honor Roll, recognizing academic excellence by student-athletes during the 2013-14 academic year, was announced Thursday (Aug. 7) by Commissioner John Swofford. Virginia placed 305 student-athletes on the Honor Roll.
A total of 27 Cavaliers were recognized for the fourth time during their careers, while four were honored for a fifth time, including Elizabeth Brightwell (women's golf), Jonathan Fausey (wrestling), Whit Mayberry (baseball) and Barbara Strehler (women's cross country/track and field).
The Honor Roll is comprised of student-athletes who participated in a varsity-level sport and registered a grade point average of 3.00 or better for the full academic year. The conference acknowledged a record 3,967 student-athletes for their hard work in the classroom during the 2013-14 academic year.
Among the Cavaliers honored were the ACC Men's Tennis Player of the Year, Alex Domijan, and three student-athletes who received ACC Freshman of the Year honors, including Jasmine Burton (volleyball), Thomas Madden (men's cross country) and Georgia Ratcliff (rowing). In addition, six members of the rowing team's ACC Crew of the Year were listed – Sarah Jordan, Constanze Duell, Chandler Lally, Ratcliff, Brandy Herald and Elle Murray.
Women's soccer's Morgan Brian, who was recognized with the MAC hermann trophy as the collegiate player of the year, was honored, as was Mitchell Frank, who was named the ACC Men's Tennis Scholar-Athlete of the Year.