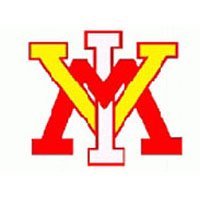 Despite three early shots from Andrew Starnes in the first three minutes of the game, the Virginia Military Institute men's soccer team could not get on the board against usc Upstate, falling 2-0 to the Spartans during the 2014 Jay Sculley Memorial Tournament, contested at Patchin Field.
A goal in the 10th minute by Upstate's Rinaldi Alphonse gave the Spartans (1-1-1) a lead they would not relinquish, with Tucker Beerman on the back end. In the 58th minute, Joe Brinckwirth potted an insurance goal with double assists from Marvin Schmiege and Lukas Sommer.
The Spartans controlled the tempo in the game, out-shooting VMI 20-12, putting 10 of those chances on frame. But Keydet keeper Zach Kaplan made eight saves on the night, a season-best and second most in a game for his career. Opposite Kaplan, Hassan Haddad made two saves to earn the first win for the Spartans this season.
Brinckwirth led the game with six shots, while teammate Leon Schwarzer took four. VMI (1-3-0) got four shots from Starnes, including one effort on goal. Blake McCauley and Dan Geyer were the only other Keydets to take multiple shots, with three and two, respectively.
Corner kicks were even through the match as both teams earned six, splitting their chances in each half. Fouls were minimal throughout the contest, with Upstate committing just seven while VMI (1-3-0) was called five times. Starnes was the only player booked for a card during the game as he was charged with a yellow in the 27th minute.
One of VMI's best chances came in the second minute as a Spartan defender attempted to clear the ball with a header, but tipped the ball backwards to a waiting Starnes. The junior got a solid header attempt goal-ward but the chance was stopped by Haddad.
In the first game of the 2014 Jay Sculley Memorial Tournament, Liberty University topped Robert Morris 2-1 in an overtime thriller. The Colonials (1-2-1) jumped out to an early 1-0 lead in the 14th minute, but Liberty leveled the match in the 89th minute as Sachem Wilson beat Brenden Alfery. Just under three minutes into extra time, Blessing Tahouna potted the winner on a pass from Bay Kurtz, improving Liberty to 3-0-1.
Action at the Tournament continues on Sunday as Liberty takes on usc Upstate at 12:30 p.m. while the Keydets and Robert Morris round out the weekend with a tilt at 3:30 p.m. Sunday's match at Patchin Field will be the first-ever meeting between VMI and Robert Morris.