Sports
University of Richmond basketball assistant Jamal Brunt accepts position at Miami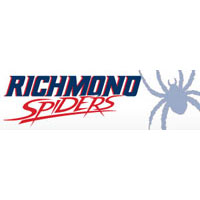 University of Richmond men's basketball associate head coach Jamal Brunt has accepted an assistant coaching position with the Miami Hurricanes, head coach Chris Mooney confirmed today.
Brunt just completed his 10th season on Coach Mooney's staff at Richmond. He was promoted to Associate Head Coach for the 2013-14 season. He spent his first two seasons at Richmond as the Director of Basketball Operations, before earning a promotion to assistant coach prior to the 2007-08 campaign.
"Jamal has been instrumental in every facet of Richmond Basketball," Mooney said.   "He has given an incredible amount of time and energy to our players and our program. While we will miss him very much, we wish him the best in this next phase of his career. Jamal, Erica and Peyton will always be part of the Spider family."
The Spiders have won an average of 22 games per season in the past seven years. UR has made five postseason appearances, including two NCAA Tournaments, a Sweet 16, and an appearance in the NIT in 2015, when the Spiders reached the quarterfinals.  Richmond played in two Atlantic 10 title games, winning the Championship in 2011.
The Baltimore native was a part of a school-record 29 wins in 2011 and final national rankings of No. 24 in 2010 and No. 21 in 2011. Brunt was integral in signing some of the most highly-touted recruits in school history, beating out BCS programs in the process. He has mentored Spider student-athletes in academics, helping the men's basketball team achieve its highest GPA on record.
"Words cannot fully express how I feel about my time at Richmond," Brunt said. "Coach Mooney gave me an opportunity that I will never forget. I believe he is one of the best coaches in the country, and we have built a program that is nationally recognizable and one that Richmond fans can be proud of. None of our success could have been possible without the wonderful players and families we have had the privilege of coaching. The memories and relationships formed will last a lifetime. I am truly thankful for my time as a Richmond Spider."
Brunt joins Jim Larranaga's staff at ACC member Miami following a 25-13 season in which the Hurricanes advanced to the NIT championship game, losing to Stanford 66-64. Brunt replaces Michael Huger, who accepted the head coaching position at his alma mater, Bowling Green.
Before joining the Spider basketball staff in the summer of 2005, Brunt was an assistant coach at his alma mater, Randolph-Macon, for the 2003-04 and 2004-05 seasons. He was involved in all aspects of coaching, including player development, recruiting, monitoring academics, film exchange and breakdown, opponent scouting and on-court coaching.
Brunt received a bachelor's degree in international relations with a concentration in business economics from Randolph Macon in 2003. He is married to the former Erica Glasper. The couple has a daughter, Peyton.