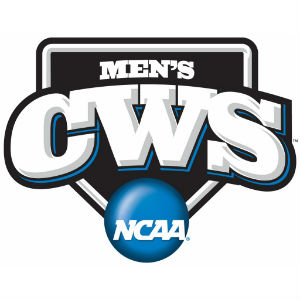 UVA is in its third College World Series in the past six seasons, and with a 4-1 win over Ole Miss on Saturday will be making its first-ever appearance in the CWS Finals.
With five Super Regional appearances in six years, and 11 straight NCAA Tournament appearances, Virginia is clearly a national power now.
The only thing missing is a national championship.
Whatever pressure there might be to bring one home this year isn't manifest in the UVA clubhouse, according to coach Brian O'Connor.
"I don't think there's any pressure," O'Connor said after the Ole Miss win. "We've never been in this scenario before. Maybe if we had been in this situation multiple times before and hadn't done it. We're not really concerned about it. We're concerned about playing a good baseball game on Monday night."
Virginia should go in as the favorite, if not heavy favorite, when the CWS Finals begin Monday night. The Cavs were able to run through their side of the tournament unbeaten, meaning that O'Connor will be able to start his top two starters, Nathan Kirby (9-2, 1.70 ERA) and Brandon Waddell (9-3, 2.57) in Games 1 and 2, while the winner of the Vanderbilt-Texas game will go in at less than full strength in terms of both starting and bullpen availability having had to go an extra game.
But O'Connor knows well not to worry about who is or isn't considered a favorite this time of year.
"I'll tell you our first five or six years here we were in an NCAA Regional every year, and there were a lot of people saying, What does it take to get over the hump and get to Omaha? And we figure that out. So this team isn't concerned right now with do we need to get over a hump. We're just concerned about coming out and playing tough and playing a good baseball on Monday night," O'Connor said.
You could see him thinking back to Game 1 of the Super Regionals, the 5-4 loss to Maryland that seemed to forebode another season coming up short. The 2013 Super Regional sweep at the hands of mississippi state. The first two trips to Omaha, which ended in bitter defeats.
All are part of the process that led to Virginia baseball getting to the doorstep of a national title.
"Everybody talks about it all the time, that the game of baseball is how you handle and deal with failure, and how much you can learn from it and how much better these baseball players will be as people having gone through the failure that the game sends us," O'Connor said.