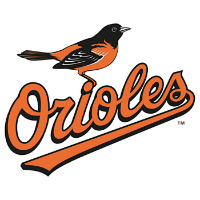 Minnesota rallied for three runs in the eighth to steal a 4-3 win over Baltimore on Friday night in Camden Yards.
The Orioles led 3-1 after a nice outing from starter Wei-Yin Chen, who gave up a run on seven hits in six innings of work. Gerardo Parra staked Chen to the lead with a three-run homer in the bottom of the sixth, his 14th of the season.
The eighth was a nightmare for Darren O'Day (5-2, 1.70 ERA). An Eddie Rosario bases-loaded sacrifice fly cut the O's lead to 3-2, and a two-run single by Kurt Suzuki gave the Twins the lead.
Baltimore went down in order in the eighth and ninth.
The O's (62-59) are five games out of first place in the American League East, and a game out of the second wild-card spot in the AL.