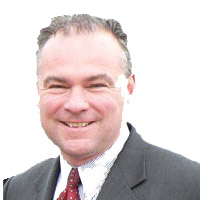 Today, U.S. Senators Tim Kaine (D-VA), Rob Portman (R-OH) and Tammy Baldwin (D-WI), Co-Chairs of the Senate Career and Technical Education (CTE) Caucus, along with U.S. Senator Shelley Moore Capito (R-WV), introduced the Creating Quality Technical Educators Act to expand the Higher Education Act's teacher residency grant program to help schools recruit and train high-quality CTE teachers.
The Creating Quality Technical Educators Act would foster partnerships between high-needs secondary schools and post-secondary institutions to create one-year teacher residencies for CTE teachers, applying the model used by the Richmond Teacher Residency program, a partnership between Virginia Commonwealth University and Richmond Public Schools, to CTE-focused programs.
"In my conversations with educators and students across Virginia, I hear time and again that high-quality CTE courses open up pathways to good, high-paying career fields. Unfortunately, I also hear about the shortage of teachers with experience in technical fields," said Kaine. "This is a commonsense, bipartisan bill that would help ensure students across the country receive the high-quality training they need – in fields ranging from computer science to agriculture and welding – to succeed in the 21st-century workforce."
"As the demand for people with technical skills grows, our bill will help recruit and train educators in this critical area," Portman stated. "High-quality teachers will play a central role in helping young students prepare for technical careers, and I'm pleased to continue our push on this issue."
"As the demand for a workforce with highly-technical skills continues to grow, I'm proud to support bipartisan legislation that ensures we have highly-trained, talented educators in classrooms across the country to help our CTE students attain the knowledge and skills necessary to meet the needs of today's employers," said Baldwin.
"As our state struggles with high unemployment, this legislation will empower our teachers and students to diversify and grow our economy," said Capito. "By promoting career and technical training for our teachers, we can better prepare our students and future workforce for the careers oftomorrow."
"The Creating Quality Technical Educators Act is essential to providing future CTE educators a route to gain tremendous experience in preparing our students for the future," said Chuck Thompson, Principal of Carroll County High School.  "The impact that CTE educators have on student achievement is invaluable and many of these future educators bring prior life experiences to the classroom that can spark creativity in the minds of students.  We strongly support the CQTE Act because of the potential impact that it plays in bringing prepared CTE teachers to the classroom."
"Recruiting and retaining high-quality CTE educators is vital to ensuring student success," said Superintendent of Manassas City Public Schools Catherine B. Magouyrk, Ed.D. "We want the best and brightest teachers and mentors working with our students. Trying to find qualified people to teach career and technical education programs has become a problem. Hiring highly-skilled people out of industry is challenging since the private sector wages are often higher than the average teacher salary.  Add to that the number of retirements and the lower number of college graduates with CTE certification, and it becomes very difficult to find teachers who not only have a passion for teaching but know their trade."
"In order to effectively prepare high school students to be College and Career Ready, Career and Technical Education (CTE) needs highly qualified teachers in the classroom," said Kathleen Duncan, Principal of Roanoke Technical Education Center and CTE Director for Roanoke City Public Schools. "Many Roanoke City CTE teachers come to us with a wealth of experience from business and industry but oftentimes limited teaching experience. The Creating Quality Technical Educators Act – Teacher Residency Program will go a long way in preparing potential candidates for the rigor of CTE classroom instruction."
"Five weeks into the start of the school year, I still have a long-term substitute in my Science, Technology, Engineering and Math (STEM) based Career and Technical Education classroom. Even with an innovative specialty program at my school, it has been difficult to find certified technology teachers to fill this position," said Thomas Smigiel, Principal of the Academy for Discovery at Lakewood in Norfolk.  "I cannot express the importance of the Creating Quality Technical Education Act in making sure that schools across the country are not faced with the same challenges.  All of our students deserve highly qualified and trained CTE educators who can excite students, making learning relevant to their lives and future careers."
"The Creating Quality Technical Educators Act seems to be a win for aspiring CTE teachers, secondary students, and business and industry. Access to effective CTE teachers is critical to preparing students for success in college and career fields. The Creating Quality Technical Educators Act will be an effective recruiting and training program for the highly skilled CTE teachers we desperately need. The clinical component of the teacher-training grant partnerships will support CTE teachers' efforts to develop relevant real-world project-based learning experiences for their students.  The partnerships established among industry leaders and participants of the Creating Quality Technical Educators Actwill also likely assist school divisions in their efforts to keep their Career and Technical Education programs current in a rapidly changing global economy," said Fred Conner, Assistant Director of Instruction for CTE & Electives at Bedford County Public Schools.
"According to the Virginia Association of Career and Technical Education (VACTE), the state of Virginia continues to experience a critical shortage of qualified CTE teachers, especially in its most challenging schools.  Just last year CTE as a whole ranked fourth in the top-10 list of Virginia's critical teacher shortage areas. Concerns do not end with simply finding highly-qualified CTE teachers, attention must be given to proactive approaches to recruit and train high-quality CTE teachers. I am in full support of the Creating Quality Technical Educators Act as it would support CTE teacher training partnerships between high-needs secondary schools and post-secondary institutions to create a residency initiative for prospective teachers. Here in Chesterfield County our students and families have come to understand that song CTE programs strengthen our nation's workforce," said Marcus J. Newsome, Superintendent of Chesterfield County Public Schools.
"The Association for Career and Technical Education applauds Senators Kaine, Portman, Baldwin and Capito for the reintroduction of the Creating Quality Technical Educators Act," ACTE Executive Director LeAnn Wilson. "Their efforts will pave the way for the development of a new generation of educators, while helping to address our nation's critical shortage of CTE professionals. In leveraging existing federal funding for postsecondary education, this bill would bring much needed support for CTE educator preparation programs.  We urge Congress to adopt this legislation as part of a comprehensive reauthorization of the Higher Education Act."
CTE teacher residencies created through the Creating Quality Technical Educators Act would target mid-career professionals in related technical fields, as well as recent college graduates, veterans or currently licensed teachers with a desire to transition to a CTE focus. The bill is supported by the Alliance for Excellent Education, the American Federation of Teachers (AFT), the Association for Career and Technical Education (ACTE), the National Association of State Directors of Career and Technical Consortium (NASDCTEc) and Public Advocacy for Kids. Kaine, Portman and Baldwin introduced an earlier version of the Creating Quality Technical Educators Act in the 113th Congress.