U.S. Sen. Tim Kaine announced that his guest at tonight's Presidential State of the Union Address will be Army Staff Sergeant Tammy Brown.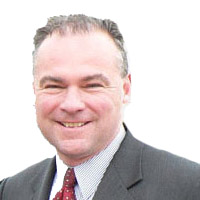 Staff Sgt. Brown, a machinist and welder with tactical knowledge and experience in metal fabrication who has served on active duty for more than 15 years, including tours in Kosovo and Iraq, is now stationed at Fort Lee, Virginia. Earlier this year, Kaine visited Fort Lee around the introduction of his first bill, the Troop Talent Act of 2013, legislation that helps active duty military transition to the civilian workforce by providing them information about acquiring credentials, like those Staff Sgt. Brown has earned.
"Over Staff Sergeant Brown's many years of service to our country, she has gained vital skills that will be highly valuable to employers in the private sector," said Kaine. "Unfortunately, many employers don't understand how specialty skills obtained in the military translate to the civilian world, which has contributed in the past to a high unemployment rate among veterans. Thanks to recent passage of key provisions of the Troop Talent Act, more servicemembers will have the tools to receive credentials as Staff Sergeant Brown has, easing their transition into the civilian workforce."
Key provisions of Kaine's Troop Talent Act of 2013 passed as part of the National Defense Authorization Act (NDAA) of 2014. Kaine has held roundtables and visited military installations around the Commonwealth, including at Fort Lee, to discuss the legislation with servicemembers, veterans and their families.