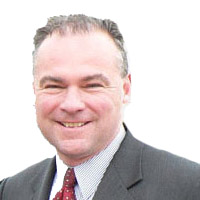 Today, U.S. Senator Tim Kaine joined U.S Senators Richard Blumenthal and Chris Murphy to introduce the Equal Access to Justice for Victims of Gun Violence Act which would ensure that the gun industry – manufacturers, sellers and interest groups – is not shielded from liability when it acts with negligence and disregard for public safety. The bill would repeal theProtection of Lawful Commerce in Arms Act (PLCAA). A companion bill in the House of Representatives was introduced by Rep. Adam Schiff.
In 2005, Congress passed PLCAA, which provides immunity in state and federal court from civil liability for manufacturers, distributors and dealers of firearms, as well as their trade associations, in most negligence and products liability actions. This immunity from liability under well-established common law principles that apply to everyone else in society is unique to the gun industry. As a result, gun makers and sellers have a lesser obligation to act with reasonable care for the safety of the public. It also means that gun sellers can turn a blind eye to straw purchasers or traffickers who may buy hundreds of weapons and traffic them to others with no background check whatsoever. As most gun companies are responsible businesses, this immunity only protects the worst actors in the industry.
"10 years ago, Congress gave gun manufacturers an unprecedented gift – a federal liability shield that has protected them from lawsuits surrounding negligent use of the deadly weapons they produce,"said Kaine. "Few, if any, American industries enjoy this kind of blanket protection from lawsuits where negligence and serious injury can be shown. It's time for gun manufacturers to meet the same standard of accountability that other American industries must meet."
Kaine has long-supported a comprehensive approach to curbing gun violence, including the expansion of mental health services, background record checks prior to gun purchases and responsible limits on combat-style weapons and high-capacity magazines. In September 2015, Kaine introduced the Responsible Transfer of Firearms Act to hold people responsible if they sell or transfer a firearm to someone who is barred by federal law from possessing one, and in October 2015 he called for closing a loophole that allows a gun purchase to be carried out even if the background check is not completed.
When Congress passed the PLCAA, its supporters argued that it was necessary to protect the gun industry from frivolous lawsuits, but that victims of gun violence would not be shut out of the courts. U.S. Senator Larry Craig, the sponsor of the legislation and at the time a member of the NRA's board, stated during debate on the Senate floor, "This bill will not prevent a single victim from obtaining relief for wrongs done to them by anyone in the gun industry." In reality, numerous cases around the nation have been dismissed on the basis of PLCAA even when the gun dealers and manufacturers acted in a fashion that would qualify as negligent if it involved any other product. Victims in these cases were denied the right to even discover or introduce evidence of negligence. This legislation allows civil cases to go forward against irresponsible bad actors. Letting courts hear these cases would provide justice to victims while creating incentives for responsible business practices that would reduce injuries and deaths.
"PLCAA is as low as it gets – a truly evil piece of special interest legislation that not only gives the gun industry protection from liability that no other industry in our nation enjoys, but it strips the rights of already devastated families," said Dan Gross, President of Brady Center to Prevent Gun Violence. "The Brady Center is proud to have worked with Representative Schiff, Senator Blumenthal, and Senator Murphy to craft the Equal Access to Justice for Victims of Gun Violence Act. This bill is a golden opportunity for politicians in Congress to show some backbone and put the rights of the American people before the profits and interests of the corporate gun lobby. We are calling on all members in the House and Senate to co-sponsor this important bill and immediately schedule a vote to pass it."
To read the one page background document on the Equal Access to Justice for Victims of Gun Violence Act, please click here.  To read the legislation, please click here. To read the Center for American Progress background document on the Protection of Lawful Commerce in Arms Act and its history, please click here.