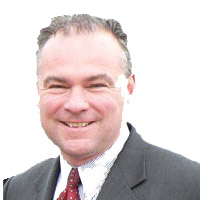 U.S. Senator Tim Kaine released the following statement applauding today's announcement by the U.S. Department of Education that Virginia will receive a $17,500,000 Preschool Development Grant to provide high-quality preschool programs for children from low and moderate income families through the Virginia Preschool Initiative, which Kaine helped expand as Governor. Kaine wrote to the Department of Education in October urging the department to award the grant to Virginia.
"The critical funds awarded by the U.S. Department of Education will help children in high-need communities throughout the Commonwealth get a head start on a lifetime of learning," said Kaine. "Investing in early childhood education helps close the achievement gap between children of all backgrounds. That's why as Governor I worked with members of both parties to improve the quality of Pre-K programs and increase enrollment by 40 percent. Virginia's early childhood education programs are a model for the nation and I am a proud supporter of their expansion."
It is estimated that through the grant, Virginia will increase the number of children served in state-funded preschool programs by 17 percent. The U.S. Departments of Education and Health and Human Services require that grant recipients promote federal priorities such as engaging families as partners, serving children at or below 200% of poverty in high-need communities and ensuring there are highly qualified teachers in preschool classrooms.
Kaine has long championed early childhood education, having worked with legislators, educators and business leaders as Governor to expand the Virginia Preschool Initiative. As Senator, Kaine introduced the Strong Start for America's Children Act, legislation to expand access to high-quality early learning programs for children from birth to age five.