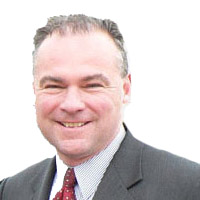 Capping a nine-day visit across the region that included stops in India,Afghanistan, and Pakistan, U.S. Senators Tim Kaine and Angus King traveled to Qatar, where they met with Qatari Prime Minister Sheikh Abdullah bin Nasser bin Khalifa al-Thani and visited Al Udeid Air Base, home of the Combined Air and Space Operations Center (CAOC) which functions as the "nerve center" for the ongoing air campaign against ISIL in Iraq and Syria and for Operation Enduring Freedom in Afghanistan.
During their meeting with the Prime Minister, the Senators discussed Qatar's important role in the coalition against ISIL and urged continued close cooperation between our two countries.
At Al Udeid Air Base, the Senators met with servicemembers from Virginia and Maine and received briefings from Major General Jeffrey Lofgren, Deputy Commander, U.S. Air Forces Central Command (USAFCENT), on current air operations over Afghanistan, Iraq and Syria.  They discussed the challenges of the ongoing air campaign against ISIL and the success of the drawdown of U.S. personnel and equipment via airlift from Afghanistan.  Critical to the ongoing campaigns in the region, nearly 10,000 U.S. servicemembers operate from Al Udeid Air Base as part of USAFCENT and the CAOC.