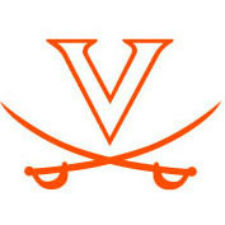 Three members of the UVA baseball team were selected Friday in the second day of the 2014 Major League Baseball First-Year Player Draft. Brandon Downes (Jr., South Plainfield, N.J.), Branden Cogswell (Jr., Ballston Lake, N.Y.) and Artie Lewicki (Sr., Wyckoff, N.J.) each were chosen Friday, upping the Cavaliers' draft total to six through the first 10 rounds.
Downes was chosen in the seventh round (No. 213 overall) by Kansas City, while Cogswell was picked shortly after with the 222nd pick by Oakland. Lewicki was taken in the eighth round (No. 250) by Detroit. This marks the first time UVa has had six top-10 round picks in a single draft. The previous high was five in 2011.
The trio follows three Cavaliers who were chosen in the first round on Thursday: Nick Howard (Jr., Olney, Md.), Derek Fisher (Jr., Rexmont, Pa.) and Mike Papi (Jr., Tunkhannock, Pa.).
Downes has batted .218 this season, slugging seven home runs and driving in 35 runs. He has played in 153 career games at Virginia (143 starts) and owns a .282 career batting average with 18 homers and 116 RBI.
A two-time All-ACC honoree, including a first-team pick this year, Cogswell has hit .294 this season while playing in all 60 games. He owns 17 RBI and has scored 41 runs this year. In his career, Cogswell was played in 148 games with 154 hits.
Lewicki is 6-1 with a 1.72 ERA this year. In 52 1/3 innings, he has allowed 30 hits and 10 walks while striking out 46. Batters are hitting just .163 against him. He owns a 2.99 career ERA as opponents have batted .202 against him.
Downes was drafted in the 43rd round out of high school, while Cogswell and Lewicki went undrafted out of high school.
The draft concludes Saturday with rounds 11 through 40. Virginia plays Maryland in the NCAA Charlottesville Super Regional Saturday through Monday at Davenport Field.