Author Jayne D'Alessandro-Cox, a resident of Keswick, is taking part in several events this month to sign copies of her book, Thomas Jefferson, From Boy to Man.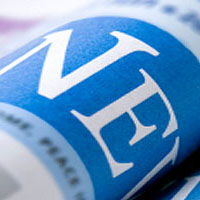 Have you ever wondered, "Who really was Thomas Jefferson?" Many know him to have been a politician and one of our most memorable presidents, but he was also a brilliant student, scholar, lawyer, bibliophile, planter, architect, family man, farmer, founding father, statesman, governor, scientist, and philosopher.
Thousands of people visit Monticello each year and marvel at the accomplishments of this one human being. If we could only travel back in time and live in his world as a boy growing up in 18th century colonial Virginia, we might better understand this man of the Enlightenment who dared to question the traditional customs and beliefs of his day.
Thomas Jefferson: From Boy to Man is based on historical fact, which spans over seven decades. The informative documentary and numerous rare photos present the reader with a glimpse into the life of Thomas, the boy. As we read the private journal entries written in his Commonplace Book, it is evident how Thomas's life experiences influenced and shaped the personality and character of Mr. Jefferson, the man, one of Virginia's most beloved sons.
Schedule
Nov. 16, noon-5 p.m. American Legion Hall, 3025 Louisa Road, Keswick
Nov. 21, 12:15-1:30 p.m. Albemarle County Rotary-Boar's Head Inn. 200 Ednam Drive, Charlottesville
Nov. 23, 8 a.m. to 1 p.m. Charlottesville City Market, 207 1st St South, Charlottesville
Nov. 25, 6-8 p.m. Crozet Lions Club, Crozet