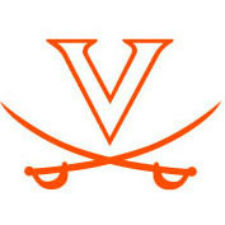 UVA men's head basketball coach Tony Bennett announced on Friday (May 30) that Darius Thompson is joining the Cavaliers' program.
Thompson, a 6-5 guard from Murfreesboro, Tenn., has signed a financial aid agreement and is transferring to Virginia after playing his freshman season at the University of Tennessee in 2013-14.
Thompson played in all 37 games for Tennessee (24-13) last season and started 10 games. He averaged 2.6 points, 2.0 rebounds, 2.4 assists, 1.0 steals and 16.8 minutes played per game in 2013-14. Thompson shot 38.1 percent (32-84) from the field and 74.2 percent (23-31) from the free-throw line. He tallied a season-high 16 points against Wake Forest, while going 9-for-9 from the free-throw line, in an 82-63 win at the Battle 4 Atlantis in the Bahamas.
"We are excited to add Darius to the Virginia basketball family," Bennett said. "Darius is an athletic and versatile guard, who can defend and understands team basketball. We believe he will be a great fit in our system."
Thompson is a graduate of Blackman High School where he averaged 16.4 points, 6.4 assists, 3.6 rebounds and 2.3 steals per game as a senior in 2012-13. He led Blackman to a 30-1 overall record and a second straight berth in the Tennessee Class AAA state tournament quarterfinals. Thompson was a TSWA Class AAA All-State performer as a junior and senior.
Due to NCAA transfer rules, Thompson will be able to practice with the team but not play in games for Virginia during the 2014-15 season. He will have three years of eligibility remaining beginning with the 2015-16 season.