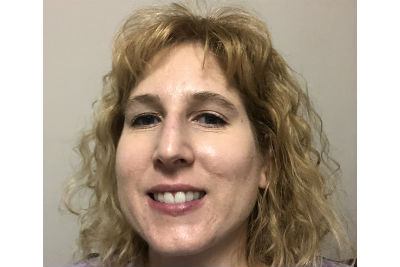 Local writer and editor Rebecca Barnabi has joined the AugustaFreePress.com team as national editor. Barnabi has written for the AugustaFreePress.com news website as a freelancer since October 2020.
"We are so glad that Rebecca has joined our team full time," said AFP managing editor Chris Graham. "She will lead our efforts to expand our readership through in-depth local coverage and national news stories that impact our readers in Virginia and beyond."
Barnabi's role with AFP will include covering national news stories and expanding the reach of AugustaFreePress.com beyond the borders of Virginia.
Barnabi began her new full-time role with AFP on July 1.
She is a graduate of the University of Mary Washington and has worked for Virginia newspapers including The Fredericksburg Free-Lance Star and The News Virginian.
She was awarded first place for feature writing in the Maryland, Delaware, District of Columbia Awards Program, and was honored by the Virginia School Boards Association's 2019 Media Honor Roll program for her coverage of Waynesboro schools.
Barnabi resides in Staunton.
You may reach Barnabi at [email protected].
Read more about Barnabi and #TeamAFP here.