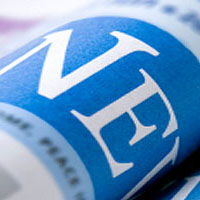 Charlottesville Parks & Recreation, along with support of BAMA Works and the LeRoi Moore Fund, will host the final Sunday Sundowns of 2014 on Sunday, August 10 from 3 pm – 6 pm at Washington Park Pool.
In its fourth year, Sunday Sundowns is a free community celebration that provides residents and families with a great opportunity to get together and enjoy a Sunday afternoon. The event features free swimming, music, a healthy cookout (while supplies last), games and activities for the whole family The free swimming will occur at Washington Park Pool and the other events will take place on the lawn that is adjacent to the swimming pool.
The PB&J Fund will host a mini farmer's market activity station that engages families to learn about seasonal produce and healthy eating.
Washington Park Pool is located at 1001 Preston Avenue. Parking is available at the lot located next to the swimming pool or at the lower level of the park. For more information, please call (434) 970-3260.
Sunday Sundowns is presented by Charlottesville Parks & Recreation, Bama Works and The Leroi Moore Fund.