Local
Students learn safe driving skills at Virginia State Police Driver Training Complex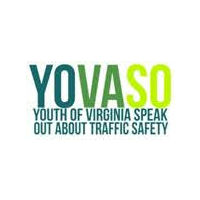 Members of Youth of Virginia Speak Out About Traffic Safety statewide Youth Advisory Council, along with college-level Regional Trainers and students selected to serve as youth leaders for the YOVASO Summer Leadership Retreat, participated in a special training session at the Virginia State Police Driver Training Complex in Blackstone on April 21 and 22.
Five students from Amherst and Augusta Co. were among those who participated, including four who are members of YOVASO's YAC: Shaun McBride, Amherst County High School; Emma Sorrells, Stuarts Draft High School; Madison Hoad, Stuarts Draft High School; and Elizabeth Hilty, Stuarts Draft High School. Rachael Taylor, a student at Amherst County High School was also selected to serve and train as a youth leader.
On day one of the training students participated in a classroom session on vehicle operations including an overview of defensive driving skills, causative factors in vehicle crashes, vehicle maintenance, off road recovery and skid control, and nighttime driving skills. The first day also included outdoor driver training exercises where students got behind the wheel with VSP driving instructors to learn advanced driving skills in skid control, parallel parking, backing skills,  shuffle steering, off road recovery, and a four corners exercise.
The two-day training session helped students improve their own driving skills and provided them with information to share with other young drivers during safe driving programs and training sessions in their schools and communities.
"This training is always so much fun and provides us with a unique opportunity to learn important driving skills from certified VSP driving instructors," said Elizabeth Hilty, student at Stuarts Draft High School and member of YOVASO's YAC. "The driving exercises allow us to experience firsthand what to do in potentially dangerous situations like running off the road or going into a skid."
In addition to the special driver training lessons, students also prepared to serve as youth leaders for the YOVASO Summer Leadership Retreat June 18-21 at James Madison University.  On day two of the training, students participated in sessions on leadership skills, team building, ice breakers and other topics to prepare them for this important task.