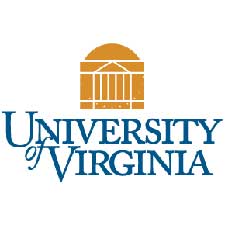 Nine business concepts formulated by students or student teams will square off Friday in the final competition of the UVA Entrepreneurship Cup, to be held in the Great Hall of Garrett Hall.
After Tom Skalak, U.Va.'s vice president for research, and Maurice Jones, Virginia's secretary of commerce and trade, offer opening remarks, the finalist teams will present their business concepts to a panel of judges, who will award $40,000 in cash prizes. The winners will receive $20,000; the runners-up $10,000, and two honorable mentions will receive $5,000. The U.Va. Entrepreneurship Cup is sponsored by Third Security LLC and Vonage.
This year's judges include three U.Va. alumni – Marc Lefar, retired chief executive officer of Vonage;  Kenneth Bronfin, senior managing director at Hearst Ventures; and Jason Gabriel, managing director with venture firm Third Security LLC –  plus Jill Carroll, senior associate at S.R. One Limited, the venture capital arm of GlaxoSmithKline..
For the first time this year, the competition has been organized by themes, rather than by schools. Students were encouraged to enter their concepts into one of five themed tracks:
Medical Technologies/Health Care, in which the primary customers would be hospitals, health centers and medical professionals;
Social Entrepreneurship, a social or nonprofit business venture "with a mission that expressly aims to have a social impact as well as a sustainable business model";
Consumer Goods & Services/B2B, which includes consumables, clothing, equipment, business applications and more;
Technology, Media, Telecommunications, engineering and software ideas, and concepts that heavily rely on information technology.
U.Va. Wise, open only to students enrolled at U.Va.'s College at Wise.
Now in its sixth year, the U.Va. Entrepreneurship Cup is a business plan competition open to all U.Va. undergraduate, graduate and post-doctoral students. The contest seeks to enrich the area's entrepreneurial community by supporting innovative concepts with the potential to solve societal, health care and other problems.
The event is free and open to the public. For information, click here.
This year's finalists are:
Medical Technologies/Health Care
Sensibility Care, a device to reduce complication rates after orthopedic surgeries that mandate no weight bearing post-operatively.
Dasha Tyshlek, Biomedical Engineering
Contraline, the first non-surgical contraception for male cats and dogs.
Kevin Eisenfrats, Nanomedicine Engineering
Social Entrepreneurship
Buddy Watch, a personal safety app that detects emergencies and responds to them automatically when the user is walking alone.
Hannah Rosenfeld, College of Arts & Sciences
Community Honor Fund, a short-term loan and financial coaching solution for university towns.
Doug Chan, Shreyas Harihanan, Dawn Lu and Seth Nelson, McIntire School of Commerce
Consumer Goods & Services/B2B
RHEOFLEX, a new type of brace to reduce knee injury in football.
Tim Barry, Biomedical Engineering; Stephen Simion, McIntire School of Commerce; Pearson Gean, School of Engineering and Applied Science
The Real Monti, a service to connect travelers with local experts for better travel experiences. Thom Morris, Darden School of Business
Technology/Media/Telecommunications
NostraJAMUS, an online platform for music predictions, discovery and taste-making.
Collin Waldoch, Tony Olmert and Vincent Ning, McIntire School of Commerce
Pear, an app for a social networking game.
Joshua Choi, Will Schneider and Alex Ramey, College of Arts & Sciences
U.Va. Wise
Recruitionary, a way for players and their coaches to connect – a "Match.com for sports."
Desmond Burris, U.Va. Wise