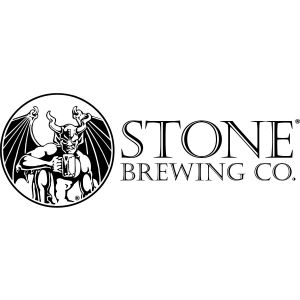 Governor Terry McAuliffe announced Thursday that Stone Brewing Co., the 10th largest craft brewer in the United States, will, pending city approvals next week, invest $74 million to construct a production brewery, packaging hall, destination restaurant, gardens, retail store and administrative offices in the City of Richmond. Virginia was selected among more than 20 states that submitted proposals after Stone's request for proposal was sent out in January.
Speaking about today's announcement, Governor McAuliffe said, "Today's announcement marks the fruition of months of partnership and aggressive efforts to show Stone Brewing Co. that Virginia is the best state for its new craft beer production and hospitality facility. The company received submissions from more than 20 states, and the Commonwealth of Virginia was selected. This competitive, high-profile project really puts Virginia on the map and cements our standing as a serious player in the craft beer industry. In addition to Stone's significant investment and more than 288 new jobs, the far-reaching economic benefits of this operation are innumerable. The City of Richmond offers the infrastructure, available site and building, and natural resources that will allow the company to thrive and grow, and we are confident that Stone will benefit from the Commonwealth's excellent business environment for years to come. Today is an achievement of great magnitude, and we are thrilled to welcome Stone Brewing Co. to Virginia."
"Having the 10th largest craft brewer in the United States choose the Commonwealth for an operation of this size and stature is a true testament to Virginia's ability to compete at the highest level when it comes to attracting world-class businesses to our state," said Maurice Jones, Virginia Secretary of Commerce and Trade.  "This announcement is a result of the great teamwork of the state, the City of Richmond and Stone Brewing, and that teamwork will be the key to success of this business and the Commonwealth in the 21stCentury. Today is a great day for economic development in Virginia, and we look forward to a strong corporate partnership with Stone Brewing Co. in the City of Richmond."
"Stone Brewing Co.'s decision is a huge win for Richmond and Virginia as we become bigger players in the nation's fast growing craft beer industry, which saw sales increase by 17.2%, last year," said Todd Haymore, Virginia Secretary of Agriculture and Forestry, also noting that the U.S has more than 2,700 craft breweries. "Stone's presence in Virginia, along with our outstanding existing craft breweries, will undoubtedly enhance the Commonwealth's position in the industry and in the research and production of hops, a huge potential cash crop for our agricultural producers. In addition, Stone's strong commitment to sustainability and sourcing local ingredients in all of their operations will mean long-term benefits for Virginia's agricultural producers."
Founded by Greg Koch and Steve Wagner in 1996, San Diego-based Stone Brewing Co. is the 10th largest craft brewer in the United States. Stone has been listed on the Inc. 500 | 5000 Fastest Growing Private Companies list 10 times, and has been called the "All-time Top Brewery on Planet Earth" by BeerAdvocate magazine twice. The multi-faceted company will be the first American craft brewer to independently own and operate facilities in Berlin, Germany once the brewery is operational in late 2015. Known for its bold, flavorful and largely hop-centric beers, Stone has earned a reputation for brewing outstanding, unique beers while maintaining an unwavering commitment to sustainability, business ethics, philanthropy and the art of brewing.
"The search for our location east of the Mississippi River was no easy endeavor," said Stone President and Co-founder Steve Wagner. "We received and reviewed hundreds of proposals, visited more than 40 sites, and received quite a bit of attention from communities and craft beer fans. The three finalist cities each provided diverse offerings, however, we decided to begin next-step negotiations with Richmond because of their ability to meet our extensive site requirements, subject to the city's approval. We also feel that Richmond's vibrant energy and impressive craft beer culture, along with the uniqueness of the property, will allow us to create a truly memorable Stone experience for our fans. We are honored by the amount of time and effort all the communities that submitted proposals put forth, and we want to specifically thank Virginia Governor Terry McAuliffe and Richmond Mayor Dwight C. Jones for welcoming us."
The Virginia Economic Development Partnership worked with the City of Richmond to secure the project for Virginia. Governor McAuliffe approved a $5 million grant from the Governor's Opportunity Fund to assist the City of Richmond with the project. The company will also be eligible to receive up to a $250,000 grant from the Governor's Agriculture and Forestry Industries Development Fund (AFID), administered by the Virginia Department of Agriculture and Consumer Services, depending on its procurement and use of Virginia grown products in its operations. The company will also receive benefits from the Virginia Enterprise Zone Program, administered by the Virginia Department of Housing and Community Development. Funding and services to support the company's employee training activities will be provided through the Virginia Jobs Investment Program.
"We are thrilled about Stone's decision to choose Richmond as its East Coast production and distribution facility location," said Richmond Mayor Dwight C. Jones. "After competing with more than 20 other states, we are so pleased that Stone has discovered those attributes that make Richmond a great place to do business. The fact that they have chosen a site in the Greater Fulton Community underscores their understanding of the rich history and natural assets that we have to offer. As they bring their unique craft beer and visionary business model here, I look forward to the many opportunities that lay ahead with Stone."