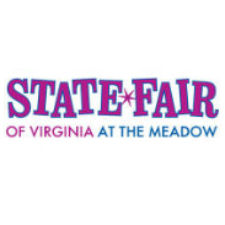 Stop dreaming of becoming a blue-ribbon winner, and make it happen. You have two more weeks to enter the State Fair of Virginia arts & crafts and horticulture competitions.
Last year 2,500 participants submitted more than 8,000 entries. This year there are more than 2,300 classes—400 of them in the adult Arts & Crafts division! Whether it's yard art, fancy woodworking or a detailed pen-and-ink drawing, there's a category for just about everybody.
If you think you have what it takes, then enter by the Sept. 2 deadline. The competitions are open to adults and youth, so you could even make it a family project.
"These competitions are an opportunity to let individual talents shine," said Stuart Sanders, educational programs coordinator at The Meadow Event Park, where the fair is held. "And with over 200 individual scholarships offered, there are multiple opportunities to earn funds for further education."
New categories include doll quilts, pin cushions, postcards and miniature rooms or scenes. And if you have a bunch of corks lying around, there's also a new wine cork ornament class. Other arts and crafts categories include drawing, painting, photography, quilting, needlework, sewing, basketry and jewelry.
If your creative juices are flowing, you may want to enter the brand-new "DOLE® Delights Original Recipe" competition. Competitors who make appetizers or desserts using qualifying DOLE canned fruit products can win up to $200 in prize money.
Qualifying DOLE canned fruit products include pineapple slices, chunks and tidbits; crushed pineapple; mandarin oranges; tropical fruit; and mango slices. Entries will be judged on taste, presentation and creativity. First-place winners will receive $200, second-place winners will receive $100 and third-place winners will receive $50. The winner of the "Let the Fruit Shine – Judges' Award" will receive an additional $100.
Baked goods competitions include breads, cakes, candies, cookies, pies and more. New categories have been added for cheesecakes and decorated cakes and cupcakes.
If you're feeling the flour power, you can enter this year's King Arthur Flour Cream Puff Contest. The adult who makes the best cream puff will win a $75 gift certificate to the King Arthur Flour online baking catalogue. The second-place winner will receive a $50 gift certificate to the site, and the third-place winner will receive a baking pan. Cream puffs must be made with King Arthur Flour, and the filling must be homemade. Entries will be judged on flavor, overall appearance and texture.
The preserved foods competition includes categories for jams, jellies and marmalades, as well as pickles and relishes.
Horticulture competitions include categories for grains, tobacco, cotton, fruits and vegetables, herbs, flowers and plants.
For more information or to register online or download an entry form, visit http://bit.ly/298gRiH.
The 2016 State Fair of Virginia will run from Sept. 23 through Oct. 2. Information is available atStateFairVa.org.
The State Fair is held each fall at its permanent home at The Meadow Event Park in Caroline County. The fair's mission is to increase agricultural and natural resource awareness and interest through educational programs, exhibitions and competitions in a fun, family-friendly setting.