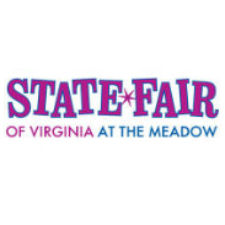 The State Fair of Virginia's concert lineup for 2015 will include bluegrass artists the Steep Canyon Rangers, Virginia favorite Jackass Flats, country artists Chris Janson and Josh Thompson, beach music from The Tams, rock classics from The Little River Band and a rousing finale from the Charlie Daniels Band.
Admission to afternoon and evening concerts is included in the fair's general admission price. Seating will be festival-style, which means there will be no assigned seats, and visitors are welcome to bring lawn chairs or blankets. Chair rentals and a chair check station will be available as well.
Josh Thompson is a formidable young country music talent who has toured with Eric Church and Brad Paisley. His debut album Way Out Here launched two Top 20 singles—the title track and Beer on the Table. Don't miss Thompson at 8 p.m. on Sept. 25.
Jackass Flats, who have won the Virginia State Bluegrass Championship and Best Americana/Jam Band at the Virginia Music Awards, are sure to show the crowd a good time. The group has shared the stage with bluegrass icons Del McCoury and Ricky Skaggs. Jackass Flats will perform at 7:30 p.m. on Sept. 26.
The Steep Canyon Rangers have performed on The Late Show with David Letterman and have recorded with comedian and banjo player Steve Martin. They've been named International Bluegrass Music Association Entertainer of the Year, and you can hear them for yourself at 7:30 p.m. on Sept. 27.
Both Jackass Flats and the Steep Canyon Rangers will be part of the State Fair's Bluegrass Weekend, which also will feature a banjo competition sponsored by the Deering Banjo Company and a fiddle competition.
Chris Janson's hit single Buy Me a Boat cruised to the No. 1 spot on the iTunes country chart this summer, and he's quickly becoming a country music favorite. Janson has toured with Hank Williams Jr., Lynyrd Skynyrd, Merle Haggard and Toby Keith. He's also written songs for Tim McGraw, Joe Nichols, Frankie Ballard and Justin Moore. Don't miss Janson when he performs at 7 p.m. on Sept. 28.
Fairgoers will have two opportunities to enjoy beach music tunes from The Tams, who have had several hits since the 1960s. Their U.S. Top 40 success came with their singleBe Young, Be Foolish, Be Happy. In the '90s, the band recorded and toured with Jimmy Buffett. They'll perform at 2 p.m. and 7 p.m. on Oct. 1.
The Little River Band will take you back and have you Reminiscing—one of their popular singles! The Australian rockers sold more than 25 million records with hits like Lonesome Loser and Cool Change. Hear them at 7:30 p.m. on Oct. 2.
Throughout Oct. 3, the Festival Stage will host an array of artists who perform inspirational music—praise and worship, gospel, pop and rap.
The Charlie Daniels Band will return to the State Fair on the evening of Oct. 4. The band scored its first hit with the single Uneasy Rider in 1972 and has since populated radio with such classics songs as Long Haired Country Boy, The South's Gonna Do It Again, In America and their Grammy-winning hit The Devil Went Down to Georgia.
Additional artists may be added to the lineup, and details will be available on the State Fair website at StateFairVa.org.
This year's State Fair of Virginia will run from Sept. 25 through Oct. 4. Tickets and fair information are available at StateFairVa.org. Tickets also may be purchased at Walgreens locations throughout Virginia.
The 2015 fair will feature nearly 400 hours of performances, house about 2,500 animals, attract more than 10,000 competition entries, welcome field trip groups from 270 schools and serve about 13,000 corn dogs. More than 1,000 youth are expected to compete for up to $70,000 in scholarship money.
The State Fair is held each fall at its permanent home at The Meadow Event Park in Caroline County. The fair's mission is to increase agricultural and natural resource awareness and interest through educational programs, exhibitions and competitions in a fun, family-friendly setting.