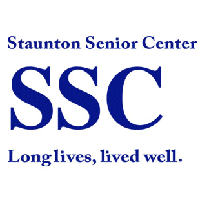 Recently R.E. Lee High School in Staunton initiated a program with Staunton Senior Center called Senior Lunch Buddies which was conceived by the Lee Leaders made up of class officers from each grade. The school wanted its students to show leadership in community involvement, and Grace Adkins, daughter to VICAP counselor Amy Adkins, suggested an outreach to SSC. Approximately twenty-five students, the vice-principal, and one teacher arrived at the Center bearing prizes and ready to play Bingo with the members which was a lot of fun.
The group remained for lunch and a time of socialization, and it was such a positive experience that they began speaking with staff while they were still at the Center concerning other ways they could extend their community service. They offered to provide yard work for members or homebound MOWs clients this spring, and there was discussion of a possible combined talent show at some point with members and students. The Program Director also pointed out the need for gently used items for the Corner Store as well as the fund raising sales held twice yearly. Everyone is looking forward to more contact with the students in the near future!
More online at www.StauntonSeniorCenter.org.