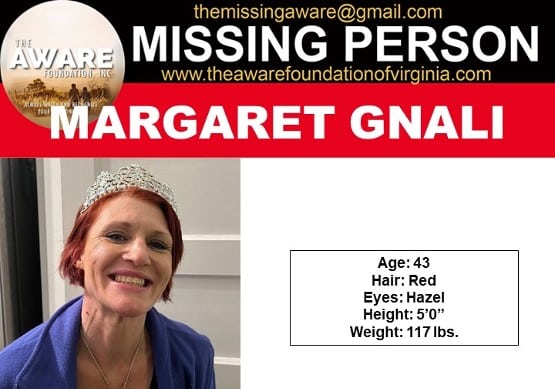 Update: Tuesday, 11:45 p.m. Margaret Gnali has been located and is safe, according to a report from The Aware Foundation.
The Staunton Police Department is seeking the public's assistance in locating a missing 43-year-old woman.
Margaret Gnali was last seen in the 100-block of Austin Avenue in Staunton on June 1.
Anyone with information regarding Gnali's whereabouts is encouraged to contact the Staunton Police Department at 540-332-3842.