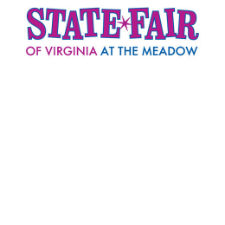 The State Fair of Virginia's concert lineup for 2014 will include hit country band Parmalee, long-lasting doo-wop and R&B/soul vocal group The Original Drifters and '80s blues rockers The Fabulous Thunderbirds.
Admission to afternoon and evening concerts is included in the fair's general admission price. Seating will be festival-style, which means there will be no assigned seats, and visitors are welcome to bring lawn chairs or blankets. Chair rentals and a chair check station will be available as well.
Parmalee made history when its multi-week No. 1 smash Carolina became the longest-climbing single by a duo or group in the 24-year history of the Billboard Country Airplay Chart. The group will perform hits like Carolina and Musta Had A Good Time at 8 p.m. on Sept. 26.
The Alex Hilton Band originated right here in Virginia and will perform a mix of upbeat country rock and soft country ballads at 7 p.m. on Sept. 27.
Long-lasting doo-wop and R&B/soul vocal group The Original Drifters will take fairgoers on a trip down memory lane at 2 p.m. and 7 p.m. on Oct. 1 with classic hits like On Broadway and Up on the Roof.
America's Got Talent semifinalist and The Voice finalist Bria Kelly, a Hampton Roads favorite, will perform at 6:30 p.m. on Oct. 2.
For fairgoers who are feeling Tuff Enuff, The Fabulous Thunderbirds will perform at 7:15 p.m. on Oct. 2. The band also is known for its single Wrap It Up.
Josh Thompson's singles Beer on the Table, Way Out Here and Won't Be Lonely LongEric Paslay, who has toured with Little Big Town, The Eli Young Band and Jake Owen, will perform at 8:15 p.m. on Oct. 3.
Eric Paslay has written album cuts for Lady Antebellum and Rascal Flatts and sang on Amy Grant's 2013 album How Mercy Looks from Here.
The 33rd Annual Country Music Showdown will give fairgoers the opportunity to see serious rising talent at 7:30 p.m. Oct. 4. The Country Showdown is the largest country music talent search in America, and this Showdown will be one of five regional semifinal rounds before the National Final.
Brett Eldredge will close out this year's lineup at 7:30 p.m. on Oct 5. Eldredge has a soulful, distinctive baritone that propelled his single Don't Ya to No. 1 on the Country Airplay chart.
Additional artists may be added to the lineup this summer, and information will be available on the State Fair website at StateFairVa.org.
This year's State Fair of Virginia will open Sept. 26 and run through Oct. 5.
The State Fair is held each fall at its permanent home at The Meadow Event Park in Caroline County. The fair's mission is to increase agricultural and natural resource awareness and interest through educational programs, exhibitions and competitions in a fun, family-friendly setting.