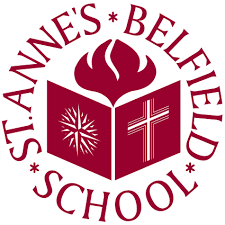 For the third year in a row, the St. Anne's-Belfield School Learning Village Librarian Sarah FitzHenry and Grades K-8 Computer Science Coordinator Kim Wilkens have teamed up to offer Grades K-6 students a "12 Days of Tech-Mas" celebration.
During the weeks between Thanksgiving Break and Winter Break, students have the opportunity to try different technology platforms with different challenges, all of which offer them the chance to get hands-on and creative through a variety of activities.
"This year, our theme is Winter Wonderland," said FitzHenry. "We've got snow on the brain. From creating interactive video games set in custom winter scenes, to programming robots to build snowmen or help clear neighborhoods after a blizzard, students in Grades K-6 are working hard on their problem solving and computer science skills. Students are also using sequencing and circuitry to create winter themed art and gifts, because computer science and creativity are a perfect fit!"
BeeBots, Dot & Dash, Paint.net, and MakeyMakeys are just a few of the tools students will be able to explore during the event.
Parents will also be able to join in this year's fun during a Family Showcase on Thursday, Dec. 13 from 7:30 – 8:15 a.m. in the Legner Learning Village Library in which students will show off their creations and help their family members learn a few new skills.